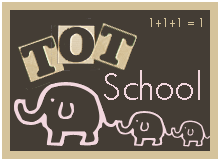 H- almost 4 1/2
Bug- almost 17 months
This week we have continued with the 6th day of creation- but for the entire month of April we are focusing on God created Man. It should be a really fun month, at least we have lots of fun things planned! The primary focus of this week was just how amazing it is that God created each and every one of us, in a unique, but such an intricate way. We talked a little bit about each body system, but will go in depth more in the weeks to come.
God Created Man:
If you want to download my entire lesson plan with all links, book suggestions, craft ideas and all for this month, you can get it
here
.
Verse of the week:
"I praise you because I am fearfully and wonderfully made." Psalm 139:14
You can download our verse cards for this month
here
.
We did 'Measure Me" that you can download
here
. H thought it was really fun to see how many inches long his thumb was and then the foot. Such a simple activity, but he love it.
We also read the entire chapter of Psalm 139. We would read a verse or two and then stop and talk about what H thought it meant. He was really excited talking about being knit together in my mother's womb... "just like the baby in your belly mom!" Or that God knew our structure, maybe that means our skeletal system... Great conversation with my little man that I will forever cherish!
Then we traced one foot of each person in our family. Here Bug is trying to get her shoes off so her foot can be traced too.
Our Family Feet- April 2010. Seriously, how cute is Bug's tiny little foot when inside of her daddy's!
Exercise/ P.E.-
Playing catch with Daddy... this is a new skill he is working on. Look at the concentration on his face!
Coloring Just like "Bro", that is what Bug calls H.
We have been really working on reading with Bug. Just a month ago, she wouldn't sit still for a whole book. Now she will sit on our lap for one story, hop down and grab another book from the shelf. She may actually like to read!! Whoo Hoo!
In the story "
Night-Night, Little Pookie
" the Mama gives Pookie a kiss goodnight. Each time we read this book, Bug kisses the book then turns to me for a kiss. It is so cute... And don't you love her post-nap, bed-head!